Celebrating 10 Years At Daybreak, South Jordan, Utah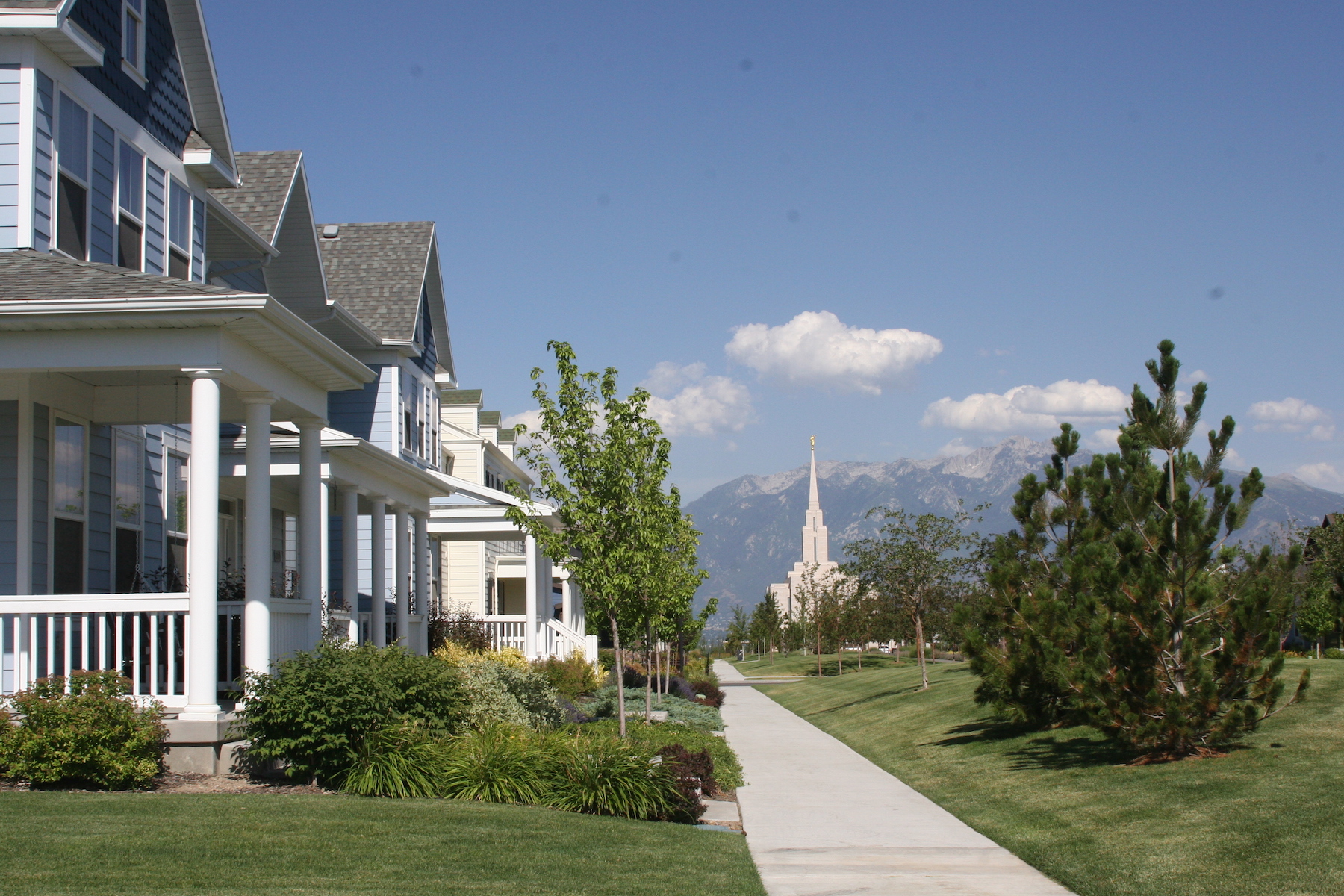 Urban Design Associates (UDA) is pleased to celebrate ten years of collaboration with Kennecott Land Company (a subsidiary of Rio Tinto) in the design of Daybreak, an entirely new mixed-use, transit-oriented (TOD) community. From the very beginning, the goal was to set a new standard for sustainable, high-quality development in the Salt Lake Valley. Even as the project remains a 'work in progress', Daybreak has been internationally-recognized as a success.
What is Daybreak?
Located at the base of the Oquirrh Mountains, Daybreak is a mixed-use, walkable community with a full range of resident services and amenities. The community encompasses over 4,000 acres comprised of 12 residential neighborhoods, each focused around a series of mixed-use village centers. At the heart of Daybreak is the Town Center, consisting of mixed-use, commercial, institutional, and residential uses clustered around three light-rail transit stops that connect to downtown Salt Lake City.
Daybreak is a community that has redefined development patterns in the Salt Lake region. The use of smart growth principles, sustainable design, transit-oriented development, and high-quality implementation throughout Daybreak has minimized sprawl, water use, and congestion. These best practices complement Daybreak's nature as a mixed-use community where residents come to live, work, and play.
Our Role
In 2005, UDA was asked to assist in the development of a Daybreak Pattern Book. Since then, the firm has taken consultant role, assisting Kennecott Land Company with new major efforts at Daybreak. Services provided include planning, design guidelines, architecture, and development consultation. As part of this process, UDA has partnered with local builders Destination Homes, Sego Homes and Ivory Homes to develop the architecture in keeping with the development principles of high-quality communities. In total, UDA has participated in over 20 major design efforts inside Daybreak.